DUI
San Francisco DUI Attorney
Specializing in DUI Defense in All San Francisco Bay Area Counties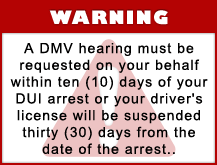 Welcome to the website for San Francisco based attorney Robert Tayac. If you, a relative or someone you know has been arrested for driving under the influence anywhere in the San Francisco Bay Area includging Marin, San Mateo, Alameda, Napa, Sonoma, Contra Costa or Santa Clara, please read the material presented below, then seriously consider hiring a Northern California lawyer who specializes in DUI defense.
California drunk driving (DUI) Laws are complicated. Every California DUI arrest actually initiates two cases. The first case is the DUI criminal case, while the second case is the DMV license suspension case. People arrested for drunk driving who hold professional licenses such as attorneys, physicians, nurses, teachers, pilots, stock brokers, bankers, veterinarians, x-ray technicians, and other professionals are at risk of having an action initiated which can impact their license to practice their profession. People who hold positions of trust, such as police officers, fire fighters and commercial truck drivers will have to face additional issues requiring special consideration and close attention.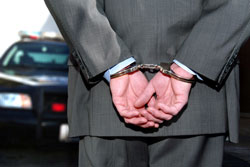 Out of state drivers may have a case initiated by the state which issued them a driver's license which may lead to additional consequences in addition to the California Department of Motor Vehicles DUI suspension case. Additionally, if a person is not a citizen of the United States, there exists the risk of deportation, denial of naturalization, exclusion from admission to the United States, readmission to the United States, denial of an extension of an H1B work visa or an upgrade to Lawful Permanent Resident (also called, Resident Alien Permit Holder or Green Card Holder) or other upgrade of status with the United States Department of Homeland Security.
From the moment a person is stopped by a California Highway Patrol Officer, county sheriff's deputy, local Police Officer, or other law enforcement officer, they are being subjected to a DUI investigation and incriminating evidence is being collected to be used against them. A driver's appearance and performance on field sobriety tests will be recorded on a police report, as well as the result of a Preliminary Alcohol Screening device and evidential breath test. Some police cars are equipped with audio-video cameras which will record the circumstances of the traffic stop and possibly the driver's performance on balance and coordination tests.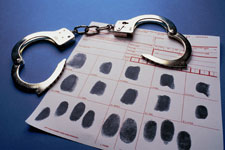 Although serious, the consequences for a first offense DUI in California are less severe than those of a second offense DUI. Multiple driving under the influence cases such as a third arrest for driving under the influence or even a fourth arrest for drunk driving will lead to increasingly serious DUI penalties. Additionally, it is important to understand that special rules, procedures and penalties apply to Federal DUI cases stemming from arrests in the Presidio National Park or on other Federal property. Federal DUI cases are prosecuted by the United States Attorney's office and upon conviction result in formal supervised probation by the United States Probation Office.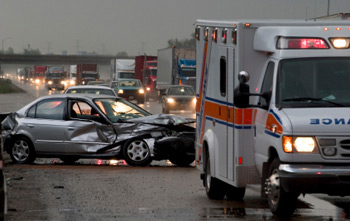 Additionally, the consequences of California DUI accident or a DUI accident causing injury are very severe and may lead to an actual jail or prison sentence. Although there are DUI defenses which may apply to particular cases, many lawyers overstate the extent to which these defenses may be available to a particular DUI case.
Robert Tayac is a top California DUI lawyer and leads an experienced team of highly qualified DUI investigators and DUI experts who serve clients accused of driving under the influence (DUI) violations in San Francisco Bay Area Courts. Mr. Tayac has specialized education, training, and experience in DUI defense, which enables him to effectively handle any DUI case.
Additionally, Mr. Tayac is the only California attorney trained by the San Francisco Police Department in DUI investigation and certified by the San Francisco Police Department on the Intoxylizer 5000 breath alcohol testing device which is the only evidential breath testing device used in San Francisco DUI prosecutions. As well, Robert is the coauthor of California Drunk Driving Defense which is a practice guide other attorneys use as a reference when they have questions regarding how to handle DUI cases in California and which the California Supreme Court cited as an authority in 2009, in the case of People v. McNeal.
For well over fifteen years, people have trusted Robert Tayac to handle their San Francisco and San Francisco Bay Area DUI cases. His office provides  high quality, no nonsense, cost effective representation to clients. No attorney will achieve a better result for you in a California driving under the influence case.
Office Location and Areas We Serve
San Francisco
Marin County
San Mateo County
Oakland
Walnut Creek
San Rafael
Alameda County
Contra Costa County
Napa
Palo Alto