Domestic Violence
California Domestic Violence Attorney
If you, your spouse, partner, relative or someone you know and care about has been arrested for domestic violence (sometimes called domestic abuse, spousal abuse or family violence) or served with legal papers related to an application for a restraining order involving an accusation of assault, battery or abuse against a spouse, former spouse, domestic partner, cohabitant, former cohabitant or person dated anywhere in the San Francisco Bay Area counties of San Francisco, San Mateo, Marin, Alameda, Contra Costa, Santa Clara, Napa, or Sonoma, please take the time to read the information in this website, then seriously consider calling this law office to discuss the matter in complete confidence with a highly qualified local lawyer who specializes in domestic violence defense and restraining order cases.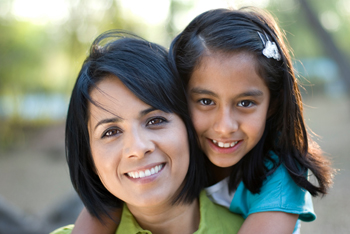 California domestic violence laws are complicated and the definition of what constitutes domestic violence is broad. Arrests involving an allegation of domestic abuse typically initiate more than one case. The first case is a criminal case where the person arrested has been charged with having violated Penal Code Section 273.5, 243(e), 245, 422, 626.9 or a similar criminal offense, while a second related case which may be initiated is a civil restraining order case. Furthermore, a domestic violence incident may trigger family law proceedings in a separate family law court and involve complicated and expensive child custody and property distribution issues. Additionally, a person accused of domestic violence may be sued in civil court by the person who has alleged abuse.
Anyone arrested for domestic assault or domestic battery who is not a citizen of the United States should know and consider that a conviction of a criminal offense involving violence creates the risk of deportation, denial of naturalization, exclusion from admission or readmission to the United States, denial of the issuance or extension of an H-1B Visa which allows non-United States citizens to work in this country, or denial of an upgrade of status with the immigration authorities.
This law office specializes in representing people who have been accused of domestic abuse or family violence in California. Additionally, this office represents clients in responding to applications for personal conduct orders or protective orders such as a Domestic Violence Restraining Order, Temporary Restraining Order, Peaceful Contact Order, or No Harassment Order.
A domestic violence arrest is typically initiated when police receive a 911 call and and are sent to a home or public place where a couple has been arguing. A criminal investigation may also be initiated when a health care provider reports that a patient has sufferered injuries consistent with an injury sustained as a result of a domestic violence incident.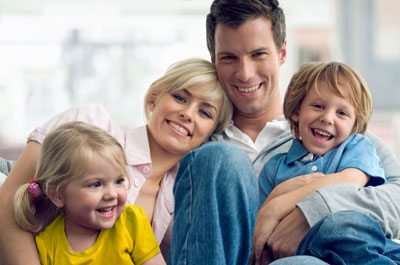 California domestic violence laws are strict and California police agencies have policies that require a law enforcement officer to make an arrest in all cases where the legal elements of a criminal offense are present. Initially, the responding police officers must decide who was the primary aggressor. Oftentimes the police are mistaken about who was the primary aggressor because they don't usually see the incident, assume the person who called the police was not the primary aggressor, or are biased and assume that a man (when a man is involved) was the primary aggressor. In fact, studies suggest that police are biased towards arresting men in most circumstances. However, sometimes the police arrest both people involved in a domestic violence incident where bidirectional violence was involved.
Police officers actively conduct a criminal investigation from the moment they receive the radio transmission dispatching them to a location where a domestic violence or domestic abuse incident is reported to have occurred. The police dispatcher will relay the information provided by the person who called the police to the responding officers and may provide information about any prior calls from the same address or reports involving the named parties. The 911 telephone call is recorded and, oftentimes, the information relayed by the police dispatcher from the caller will influence the attitude and actions of the police officers once they arrive at the scene.
When law enforcement officers arrive at the location of a suspected domestic abuse or family violence incident, the couple is being subjected to a criminal investigation and incriminating evidence is being collected. Each person's appearance will be recorded on a police report and photographs will most likely be taken of the person arrested, as well as the person who called the police. Special report forms have been developed by California law enforcement agencies so that injuries or the absence of injuries may be documented directly on the police report. Photographs are often taken of the scene and recordings are typically made of statements made by the person who becomes the focus of the domestic violence investigation. In more serious cases, the area will be designated as a crime scene and crime scene investigators will take photographs, sketch diagrams, and collect evidence to support a subsequent domestic violence prosecution.
Domestic Violence Prosecutions
The law enforcement officers who responded to the scene of the domestic violence incident are required by California law to prepare police reports and forward copies of their reports to the county District Attorney. Sometimes a follow up investigation is made by police supervisors, detectives or inspectors, and the case is presented to a domestic violence lawyer employed by the county District Attorney's office who makes a charging decision. Usually, the District Attorney relies exclusively on what the police officers have written in their reports. The District Attorney must make a decision whether or not to prosecute the case based on the information presented by the police and will usually prosecute the person who has been arrested.
Since the police receive only one side of the incident, the District Attorney will only receive one side of the case. The District Attorney may make a mistake in charging a person because their office has only the reports from the law enforcement agency from which to make a charging decision. Once a charging decision has been made, it is unlikely that the District Attorney will drop the charges. In fact, many District Attorney's offices have policies against dropping or dismissing domestic violence cases once they have been charged, even if the complaining witness changes their story or declines to cooperate with the District Attorney's prosecution.
Domestic Violence Criminal Cases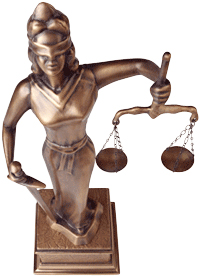 People are at risk of making bad decisions when they appear in court following a domestic violence arrest. One of the biggest mistakes a person can make is to appear in court without a qualified lawyer. Pleading guilty or no contest to one-sided allegations of domestic abuse or family violence at the first appearance (Arraignment) invites an unfair result. People should be aware of their right to be represented by an attorney at all stages of the proceedings. At the subsequent appearance, called a Pretrial Conference in a misdemeanor case or Prehearing Conference or Preliminary Hearing in a felony case, a lawyer has the first opportunity of making an informed evaluation of whether settling a case is in the client's best interests or whether it makes sense to proceed through the Preliminary Hearing or to Trial.
Sometimes a particular case requires several appearances in order to obtain the best possible result. Some cases need to go to Trial and be decided by a jury. If a person is convicted at Trial, it may be in the person's best interests to Appeal the criminal conviction.
Even if a person doesn't have a strong defense and a No Contest or Guilty plea is inevitable, a person charged with a criminal offense needs an experienced domestic violence lawyer who specializes in defending domestic battery and spousal abuse cases to make sure the case is properly handled. The advice and counsel of an experienced criminal defense lawyer who specializes in domestic violence cases is important in order to properly evaluate the advantages and disadvantages of a particular resolution. In all criminal cases a lawyer should be involved to ensure that the case is properly handled and the best possible result is obtained. Although court appointed lawyers are available for the poor, these lawyers carry extremely heavy caseloads and may not be the best choice in a case where personal attention and the best result is desired.
While any domestic violence case is serious, the consequences of a domestic violence case causing serious bodily injury or great bodily injury are very severe and may lead to an actual jail or prison sentence. Although there are always defenses which may apply to particular cases, many lawyers may overstate the extent to which these defenses may be available in a particular person's case.
Experienced Domestic Violence Lawyer
The stakes are high in a California domestic violence case. A criminal conviction for domestic battery, domestic assault, or criminal threats in California may result in jail, mandatory domestic violence counseling sessions which meet two (2) hours weekly for a minimum of one year, personal conduct orders, stay away orders, temporary restraining orders, mandatory alcohol education classes, large fines, and other punishment as provided by Penal Code section 1203.097. For that reason, it is critical that that a person charged with domestic assault, domestic battery, criminal threats or stalking in California have a qualified criminal defense lawyer handling the case from the earliest possible moment.
Robert Tayac is recognized as being among the top domestic violence lawyers in California and represents clients in criminal cases related to domestic violence, assault and battery, and applications for and responses to restraining orders. Attorneys, investigators and experts working with Mr. Tayac represent clients in the Northern California courts of San Francisco, San Mateo Marin, Alameda, Santa Clara, Contra Costa, Sonoma and Napa counties. Additionally, this law firm represents clients seeking or defending against temporary restraining orders. domestic violence restraining orders and no harassment orders before the superior courts of San Francisco, San Rafael, Redwood City, South San Francisco, Napa, Oakland, Palo Alto, Walnut Creek, San Jose and Santa Rosa.
If you or someone you know has been or may be accused of domestic violence, we invite you to read the information contained in this website and welcome you to call our office and discuss your case with a domestic violence lawyer in confidence. If you prefer, you may submit a confidential case questionnaire which will be reviewed by a member of our firm and receive a prompt response.
Office Locations and Areas We Serve
This office represents clients who have been arrested in the following counties as well as other cities throughout California and is available to meet clients at one of several office locations in Northern California.
San Francisco
San Mateo County
Marin County
Alameda County
Santa Clara County
Contra Costa County
Napa County
Sonoma County
Oakland
Palo Alto
Walnut Creek