What to do First
What to do First
If you, a family member, or someone you know and care about has been arrested in California, you need accurate information to help you make informed decisions right now. If a family member or someone you care about is in jail, read the rest of this page and visit the section of this website entitled finding someone in jail.
California crimes are divided into three classifications.  The first type of California criminal offense is an infraction. An infraction is punishable by a fine only. Traffic violations, such as speeding tickets or running a red light are examples of infractions.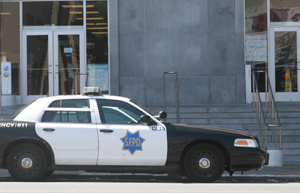 Other types of infractions are failing to register a dangerous or vicious dog. If the fine is not paid in the specified time or a person doesn't appear by the specified date, a misdemeanor warrant may be issued or action may be taken against your driver's license.
The second type of California crime is a misdemeanor. A misdemeanor is punishable by a fine and or imprisonment in the county jail up to one year or both a fine and imprisonment in the county jail for up to one year. The most commonly charged misdemeanor in California is driving under the influence. It is one example of a California misdemeanor offense which is punishable by both fine and imprisonment in the county jail.
The the third type of California criminal offense is a felony. California felony offenses are punishable by imprisonment in the county jail or state prison. However, just because a person is arrested or convicted of a misdemeanor or felony offense does not mean that they will be sent to the county jail or state prison. Being represented by a qualified criminal defense lawyer can make the difference between winning a case or minimizing the impact of a criminal conviction.
Not a U.S. Citizen?
Additionally,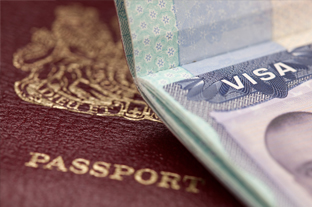 if a person is not a citizen of the United States, conviction of a criminal offense involving violence creates the risk of deportation, denial of naturalization, exclusion from admission or readmission to the United States, denial of the issuance or extension of an H-1B Visa which allows non-United States citizens to work in this country, or denial of an upgrade of status with the immigration authorities.
This office represents clients who have been arrested anywhere in the Northern California Bay Area counties of San Francisco, Alameda, Contra Costa,  Marin, Napa,  San Mateo, Santa Clara, or Sonoma. Please read the material in this website which are applicable to your or the situation of the person you are trying to help, then seriously consider calling this office to discuss the matter in confidence with an attorney who specializes in California criminal defense cases.
Office Locations and Areas We Serve
Mr. Tayac represents clients who have been arrested in the following counties as well as other cities throughout California and is available to meet clients at one of several office locations in Northern California.
San Francisco
San Mateo County
Marin County
Alameda County
Santa Clara County
Contra Costa County
Napa County
Sonoma County
Oakland
Palo Alto
Walnut Creek
Other Criminal Defense Resources
California Driving Under the Influence
California Domestic Violence